1000mW 532nm Green Beam Light Focusing Portable Laser Pointer Pen Black LT-HJG0086
1000mW 532nm Green Beam Light Focusing Portable Laser Pointer Pen Black LT-HJG0086
How do you like this LT-HJG0086 1000mW 532nm Green Beam Light Focusing Portable Laser Pointer Pen Black we highly recommended here? With focusable design, it allows you to adjust the beam focus freely by simply operating the switch button. Adopting aviation aluminum as its main material and going through anodic oxide treatment, it is durable and reliable to use. Slightly pressing the switch button and it could send out green light to help you accurately point at any target. What a practical and user-friendly item it is!
Gorgeous appearance, smooth surface and excellent durability
Low power consumption, long working time and stable performance
Lightweight and handy design, it is very convenient to put in bags or pockets
Advanced optic focusing system ensures easy beam focus adjustment
Produce a super bright green beam light full of energy
1000mW high power, new and in good condition
Point at any desired target on projection screens, video monitors, and presentation graphics
Come with a strap for convenient carrying
Technical specifications
| | |
| --- | --- |
| Model | LT - HJG0086 |
| Key Words | Green Laser Beam |
| Light Color | Green |
| Body Color | Black |
| Material | Aviation Aluminum |
| Surface Treatment | Anodic Oxide |
| Wave Length | 532nm |
| Output Power | 1000mw |
| Battery | 1 x 18650 Battery |
| Voltage | DC 3V - 3.7V |
| Perfect Working Environment | 15 - 35° |
| Zoom | Yes |
| Switch Location | Tailcap |
| Strap / Clip | Strap Included |
| Dimensions | (7.09 x 0.98 x 0.98) " / (18 x 2.5 x 2.5) cm (L x W x H) |
| Weight | 4.94oz / 140g |
Laser comes out from here
The product included
It is the foothold
green lasers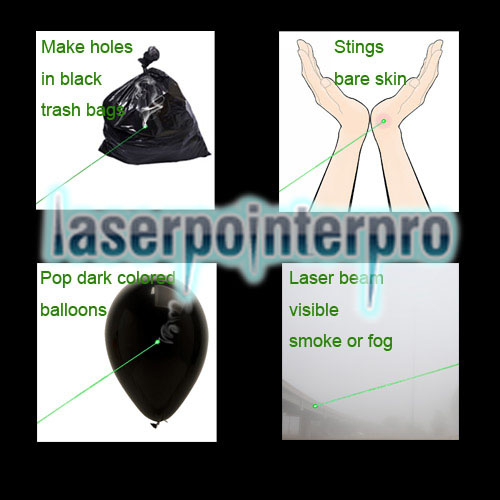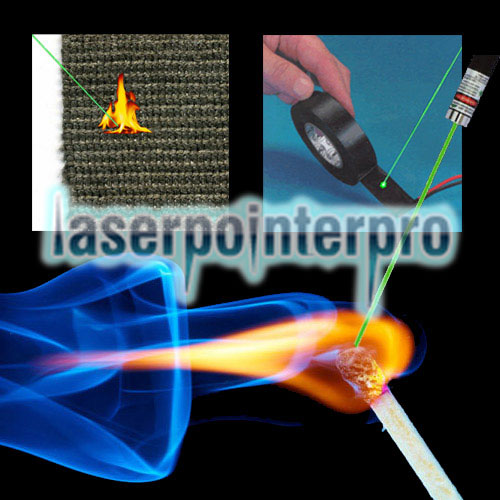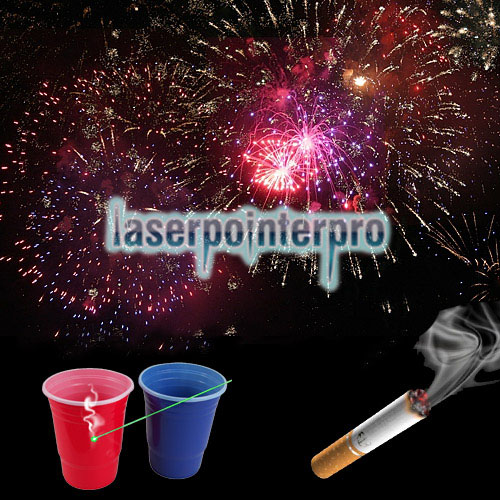 The "picture show" is only for your reference, please make the object as the standard.
Package list
1 x Laser Pointer Pen
1 x Charger
1 x Battery
1 x Stand
Note:
Don't allow the laser beam to enter the eye. The laser beam is harmful to eyes, any contact will cause permanent damage. Not the laser point to the crowd, especially in the face
Don't look directly with your eyes or using binoculars and other equipment to observe the laser beam on the remote control. Never let the laser point to a mirror or other highly reflective surfaces
Please keep the laser pointer away from children (especially the high powered ones) in order to avoid the damage by the children's contacting
Don't light laser pointer continually in 30 seconds, it will affect its lifetime for prolonged use
Please remove the battery from the laser pointer when not in use
Need to disassemble, adjust or repair, please get professional maintenance technicians
The use of laser pointers (especially the higher powered ones) may be illegal in some countries
Therefore, customers can buy and use it by following the local laws and regulations. In the event of resale, you also need to incorporate this notation in the product description, so that any potential buyer can be well informed before making purchasing decision
By John Stout 06/30/2017
I've used my laser pointer several times.What I want to share with you is that I feel very satisfied with the quality of the product.I like this website and their customer service.
Recommendations