2000mw Burning 450nm Skidproof Blue Laser Beam Laser Pointer Pen Silver
2000mw Burning 450nm Skidproof Blue Laser Beam Laser Pointer Pen Silver
Today we would like to recommend this 2000mw Burning 450nm Skidproof Blue Laser Beam Laser Pointer Pen Silver to you. Featuring 2000mw ultra large power, the remarkable laser pointer generates a laser beam with green light that is significantly brighter that ordinary laser pointers. Hence, it can be used to create various visual atmosphere, sky pointing, illumination, indicating, alignment, sky pointing or other professional usage. Moreover, high-grade aluminum alloy shell is solid and durable. It is a high-power, waterproof laser pointer you can use in your work, entertainment and hobbies.
2000mw high power, waterproof and skidproof function
Generate a laser beam with ultra bright blue light full of energy
Can be used to create various visual atmosphere, sky pointing, illumination, indicating, alignment, sky pointing or other professional usage
High - grade aluminum alloy shell is solid and durable
Low power consumption, long battery life
Compact and lightweight, easy to carry
Technical specifications
| | |
| --- | --- |
| Key Words | Blue Laser Beam |
| Light Color | Blue |
| Light Style | Single - point |
| Body Color | Silver |
| Material | Aluminium Alloy |
| Wave Length | 450nm |
| Output Power | 2000mw |
| Battery | 2 x 16340 Batteries |
| Switch Location | Tailcap |
| Strap / Clip | No |
| Dimensions | (5.71 x 1.57) " / (14.5 x 4) cm (L x Dia.) |
| Weight | 8.78oz / 249g |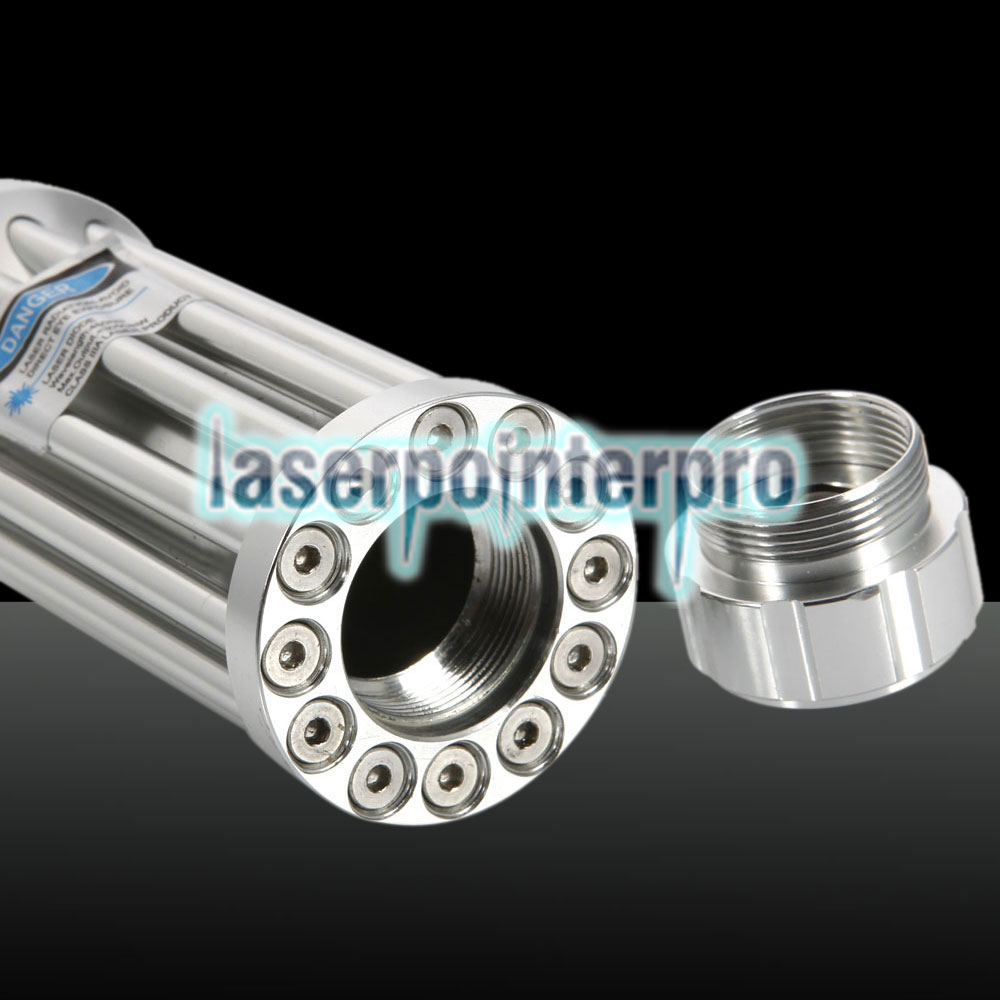 The product included
Laser comes out from here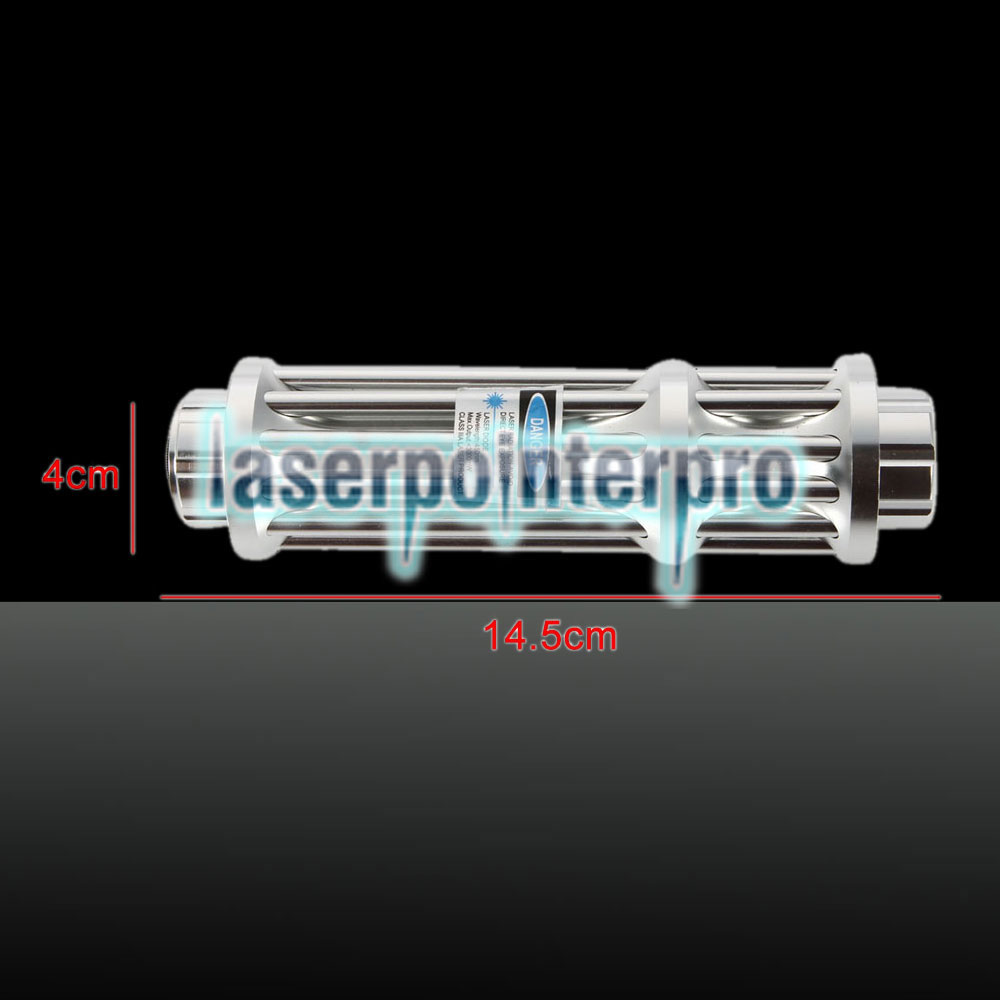 Its length and width
Blue-violet Lasers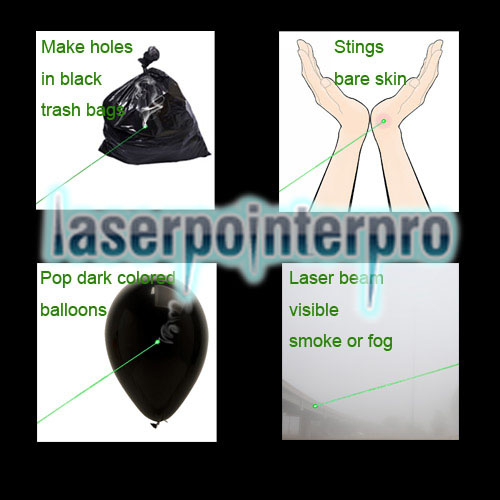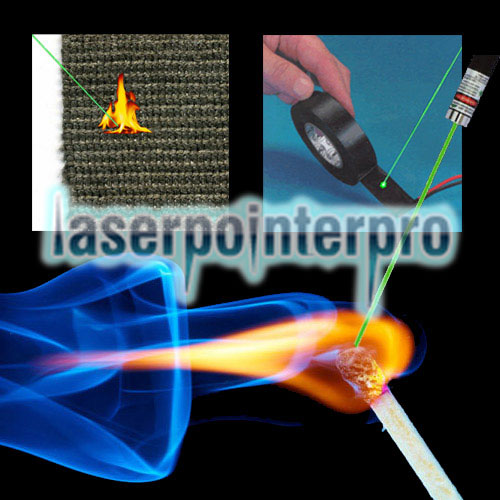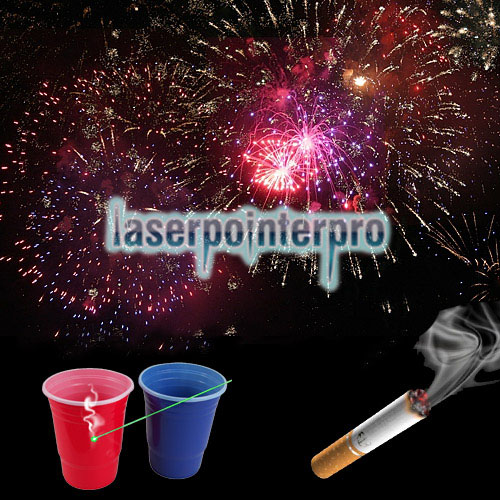 The "picture show" is only for your reference, please make the object as the standard.
Package list
1 x Laser Pointer
2 x 16340 Batteries
1 x Battery Charger
Note:
Don't allow the laser beam to enter the eye. The laser beam is harmful to eyes, any contact will cause permanent damage. Not the laser point to the crowd, especially in the face
Don't look directly with your eyes or using binoculars and other equipment to observe the laser beam on the remote control. Never let the laser point to a mirror or other highly reflective surfaces
Please keep the laser pointer away from children (especially the high powered ones) in order to avoid the damage by the children's contacting
Don't light laser pointer continually in 30 seconds, it will affect its lifetime for prolonged use
Please remove the battery from the laser pointer when not in use
Need to disassemble, adjust or repair, please get professional maintenance technicians
The use of laser pointers (especially the higher powered ones) may be illegal in some countries
Therefore, customers can buy and use it by following the local laws and regulations. In the event of resale, you also need to incorporate this notation in the product description, so that any potential buyer can be well informed before making purchasing decision
By Shanna Imroth 10/10/2018
When I received the goods for the first time, the logistics broke the laser pointer lens, contacted the customer service, and immediately re-issued me a good service after verification.
By Arthur Michl 04/18/2017
Excellent laser product. The style of the body with the flutes fits nice in the hand with a nice weight. Blue beam looks incredible in the night sky. Very powerful focusing beam burns most of what it touches. It does hurt if you hit your skin with it. Zapped 2 flys that got in with it real quick. ONLY issue is the battery life. Stock battery\'s get eaten up quick if you play with it a lot. Still kicks ass!
By Giovan Mike Lafrance 10/08/2016
I think I will call my friend to buy one
By Ivan Navi 08/12/2016
I want to use this laser to burn the smoke.It let me feel so cool.
By Abner monjaras 07/12/2016
I would like to purchase this laser again
Recommendations