Laser 303 500mw 532nm Green Beam Light Adjustable Focus Powerful Laser Pointer Pen Set Blue
Laser 303 500mw 532nm Green Beam Light Adjustable Focus Powerful Laser Pointer Pen Set Blue
Introduction
Seeking for a laser pointer pen set with necessary accessories for quick applying? This LT-303 500mw 532nm Green Beam Light Adjustable Focus Powerful Laser Pointer Pen Set is just what you need! It contains a rechargeable battery for quick use, a bracket for easy locating, and a charger for convenient charging, very considerate and cost-effective! The laser pointer pen gives out eye-catching light beam in pure color and high brightness, providing clear pointing, and is powerful enough to serve as a lighter. Get one right now! It won't let you down!
Features
An economical set containing a laser pointer pen and necessary accessories for quick applying

Powerful with high brightness and pure color for clear pointing

Rechargeable with an attached charger, quite eco - friendly

Compact and light, easy to carry

Multi - functional to serve for illuminating, pointing, lighting and cutting

Can be locked when not used with the attached two keys to keep safe
Specifications
Key Words : Green Laser Beam

Light Color : Green

Light Style:Dot / Starry Sky

Body Color : Blue

Material : Hard Aluminum

Wave Length : 532nm

Output Power :500mw

Battery : 1 x 18650 Battery

Switch Location : Side

Strap / Clip : Strap Included

Dimensions: (7.09 x 0.98 x 0.98) " / (18 x 2.5 x 2.5) cm (L x W x H)

Weight :3.17oz / 90g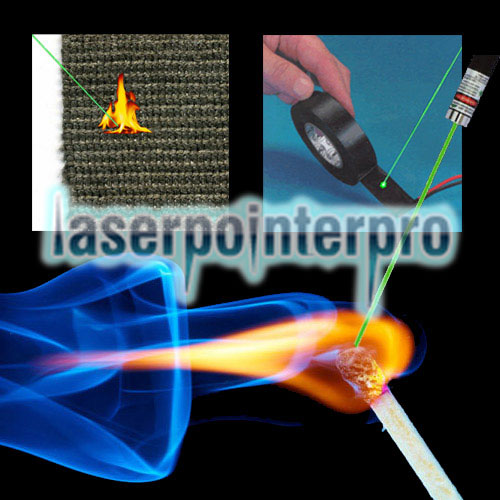 Package list
1 x Laser Pointer Pen

1 x Battery

1 x Charger

1 x Bracket

2 x Keys
Note:
Don't allow the laser beam to enter the eye. The laser beam is harmful to eyes, any contact will cause permanent damage. Not the laser point to the crowd, especially in the face

Don't look directly with your eyes or using binoculars and other equipment to observe the laser beam on the remote control. Never let the laser point to a mirror or other highly reflective surfaces

Please keep the laser pointer away from children (especially the high powered ones) in order to avoid the damage by the children's contacting

Don't light laser pointer continually in 30 seconds, it will affect its lifetime for prolonged use

Please remove the battery from the laser pointer when not in use

Need to disassemble, adjust or repair, please get professional maintenance technicians

The use of laser pointers (especially the higher powered ones) may be illegal in some countries

Therefore, customers can buy and use it by following the local laws and regulations. In the event of resale, you also need to incorporate this notation in the product description, so that any potential buyer can be well informed before making purchasing decision
by J***c 01/05/2019
This laser pointer has been used for two weeks.I like it very much.It is equipped with a stand for easy use.
Recommendations